Tokens
Reflexer Ungovernance Price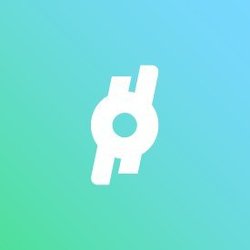 Reflexer Ungovernance
FLX
About Reflexer Ungovernance (FLX) token
What is Reflexer Ungovernance Token (FLX)?
Welcome to the world of Reflexer Ungovernance Token (FLX), a unique digital asset with a strong focus on community and system autonomy. Here's the gist of it: FLX performs two pivotal roles. Firstly, it steps in as a 'lender of last resort' - think of it as the hardworking farmhand ensuring the stablecoin system isn't underwater. It does this by conducting debt auctions, independently minting, and auctioning new FLX when necessary, reminiscent of models like the Maker protocol.
FLX: A New Era of Decentralization
Secondly, FLX is the driving force behind 'ungoverning' the RAI system. Once the governance capabilities are mostly eliminated, it's over to the community to decide the how, when, and if of securely minimizing any remaining components. Much like how cows wander freely in open pastures, FLX enables the community to make decisions on stepping back from protocol discretion. So, if you fancy a role in this ungoverned landscape where community decisions are paramount, FLX could be your perfect choice!
Where can you swap or trade Reflexer Ungovernance Token (FLX)?
Moo-ving onto the next part, you might be asking, "Where can I swap or trade FLX?" Look no further than CoW Swap! As a Meta DEX aggregator, CoW Swap brings together all the decentralized exchanges where FLX is swappable. Not only does it offer a user-friendly trading interface, but it also provides you with MEV (Maximal Extractable Value) protection. This guarantees you trade and swap with confidence, knowing you're not getting milked dry by unfair transaction manipulations. So, don't hesitate, join the herd at CoW Swap and start your FLX journey today!