Tokens
Liquity Price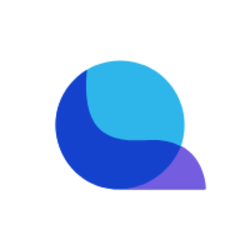 Liquity
LQTY
About Liquity (LQTY) token
What is Liquity (LQTY)?
Welcome to the world of Decentralized Finance (DeFi)! Imagine a system where you could get a loan without interest. Sounds like a dream, right? Moo-ve over traditional finance, here comes Liquity! Launched on the Ethereum network, Liquity is a decentralized borrowing protocol that allows you to draw 0% interest loans against your Ether used as collateral. The loans are paid out in LUSD and maintain a minimum collateral ratio of only 110%. Liquity stands out with its non-custodial, immutable, and governance-free protocol.
How does Liquity ensure security, you might ask? Apart from the Ether collateral, these loans are secured by a Stability Pool containing LUSD, and by fellow borrowers who collectively act as guarantors of last resort. This system gives Liquity a strong foundation and resilience against market volatility. If you're holding the LQTY token, you can stake it to capture the fee revenue generated by the Liquity protocol. Moo-zinga!
LQTY, pegged to USD, is not just another stablecoin. It uses algorithmically adjusted redemption and loan issuance fees. This unique mechanism provides an additional layer of stability and brings more transparency to the DeFi borrowing landscape. Liquity is revolutionizing the DeFi space, one 0% loan at a time.
Where can you swap or trade Liquity (LQTY)?
Are you ready to dip your hooves into the world of DeFi with Liquity? Head over to CoW Swap! As a Meta DEX aggregator it allows you to buy, sell, or swap LQTY in a seamless and gasless trading environment, aggregating all DEXes where LQTY is tradable. CoW Swap offers MEV (Maximal Extractable Value) protection, providing you with an udderly fantastic trading experience. So why wait? Moo-ve on over to CoW Swap and join the herd in the DeFi revolution!