Tokens
Ampleforth Price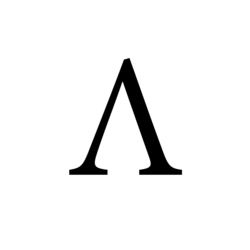 Ampleforth
AMPL
About Ampleforth (AMPL) token
What is Ampleforth (AMPL)?
Moo-ve over traditional crypto assets! Introducing Ampleforth (AMPL), a revolutionary digital asset protocol for smart commodity-money with an elastic supply protocol. Think of AMPL as a spring that adjusts its length according to temperature changes. Except here, the supply of AMPL expands and contracts in response to its price deviating from a $1 USD target, creating an innovative, dynamic token economy. This unique counter-cyclical approach means AMPL isn't hitched to the wagon of Bitcoin or any other digital assets, offering uncorrelated trading opportunities.
Created on the Ethereum blockchain, Ampleforth aims to be the backbone of the decentralized economy by providing a digital asset that can't be diluted by supply inflation. The AMPL protocol employs an automatic adjustment process known as a "rebase," occurring once daily, to balance the supply. It's like the herd finding the greenest pasture every day! When AMPL price is too high, the circulating supply increases; when it's too low, the supply decreases. Every AMPL wallet feels this change as their balance adjusts proportionally, ensuring each holder still owns the same percentage of the total supply. The end goal is to keep the market price of AMPL grazing around ~$1.
Ampleforth was founded by Evan Kuo, an experienced entrepreneur and product manager with a keen interest in art and mathematics. Alongside a dedicated team of engineers, they have created an intriguingly different kind of digital asset. Ampleforth isn't just another cow in the herd; it's changing the landscape of the cryptocurrency prairie.
Where can you swap or trade Ampleforth (AMPL)?
Ready to join the herd? Moo-ve on over to CoW Swap, a Meta DEX aggregator providing a versatile platform for you to buy and sell tokens. CoW Swap offers peer-to-peer settlement of trades and protection against Maximal Extractable Value (MEV), a considerable risk in blockchain transactions. On CoW Swap, you can swap or trade your AMPL tokens seamlessly while accessing the best prices from a variety of on-chain liquidity sources. Remember, trading is like milking a cow, patience brings the cream to the top!