Tokens
1inch Price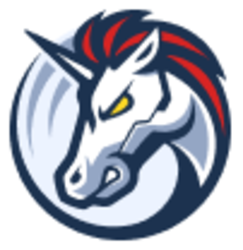 1inch
1INCH
About 1inch (1INCH) token
What is 1inch Network (1INCH)?
Welcome to the world of the 1inch Network (1INCH), a decentralized exchange (DEX) aggregator with the ambition to provide users with the best trade prices for tokens. Imagine a farmer seeking to trade a bushel of hay for the best available bunch of carrots across multiple farms, instead of just one. Much like this, 1inch Network scours across a multitude of DEX liquidity pools and suggests the most profitable route for token trades. Its all lies in its algorithm called Pathfinder, developed by the 1inch team. Pathfinder optimizes the pathway taking into consideration various aspects like fees and liquidity, and so on. It's all here, under the big old oak tree called 1inch. Read more about decentralized exchanges here.
The brainchild of Sergej Kunz and Anton Bukov, 1inch has swiftly grown into a notable entity in the DeFi sector, like a calf blossoming into a strong, sturdy bull. 1inch Network also has a governance and utility token, the 1INCH, empowers holders to partake in the DAO governance, including the management of the 1inch DAO Treasury. It's a wholesome ecosystem that harmoniously integrates the 1inch DEX aggregator, the 1inch Liquidity Protocol. Furthermore, the 1inch Fusion feature allows 1INCH token holders to stake their tokens to gain Unicorn Power (UP). But remember, just as a cow doesn't gallop before it learns to graze, it's essential to understand the mechanisms of DeFi before diving into the complex world of token trading.
Where can you swap or trade 1inch tokens (1INCH)?
Ready to embark on your trading journey? Whether you're an experienced trader or a new calf learning to moo, you're probably asking, "Where can I trade or swap my 1INCH tokens?" Your answer lies in the lush green pasture of CoW Swap. As a Meta DEX aggregator, CoW Swap utilizes the CoW Protocol to find the best possible trades, all while providing MEV (Maximal Extractable Value) protection. MEV, as defined by the paper, Flash Boys 2.0, is a measure of profit a validator can make through their ability to include, exclude, or re-order transactions within the blocks they produce. To date, over USD 1.3 Billion in MEV has been extracted from Ethereum transactions. In CoW Swap, trades can settle via underlying on-chain AMMs directly or via DEX Aggregators, essentially acting as a DexAggregator of the DexAggregators, seeking to provide the best price from available on-chain liquidity. The entire process is like a choreographed barn dance, with CoW Swap gracefully guiding you across the trading floor. But remember, every successful farmer conducts thorough research before swapping his hay bales, and so should you before trading tokens. So, saddle up and happy trading!